Mitakuje o´jasin - All my relatives
Like a carpet consists of many individual fibers in different colors, every work of an individual is  embedded in and the result of a bigger picture.
One fiber alone doesn´t warm you nor can it form a beautiful carpet alone. On this page you´ll find links to people we trust and who surrender to work with elation and joy for the wellbeing of all.
Pathways of life - Lakota sweat lodge ceremonies and medial transformation
Markus Heiner Kammüller offers Lakota sweat lodges for all people who are interested in such an experience.
Everyone is invited to take part in a sweat lodge ceremony, if there´s openness and respect towards the tradition and the rituals undertaken. 
Individual healing ceremonies of "medial transformation" with Heidi Michaela Debatin can also be scheduled.
Interested are invited to contact Heidi and Heiner.
Contact
Website: https://www.pathways-of-life.de/
Email: kontakt@pathways-of-life.de
Phone: +49 (0)6281 9469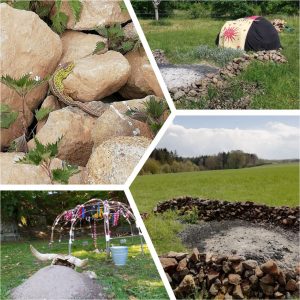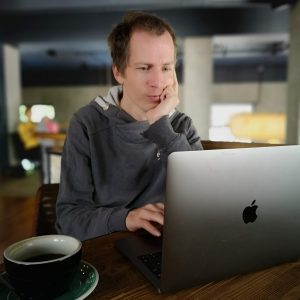 Soulsites – Holistic web design and digital project management with heart and soul 
Beside technical and creative know-how, Christian feels between the lines and grasp the essence of the message which an individual wants to share with the world.
His ideas about the authentical conversion of that, are extraordinary and crash artificial, "loud marketing" and tempational strategies.
Soulsites offers authentic, professional and soul-inspired services.
Here people are not regarded as numbers and work is not only "a job". Christian passionately supports people in expressing their purpose. The results are mirroring that!
A collaboration with Christian can be recommended to anyone who is looking for an emphasizing, warm-hearted, inspirational pro with passion and a real commitment.
Welcome to the Soulsites of Life!
Contact

Website: https://www.soulsites.de/
Email: info@soulsites.de
Anand Ashram by Guruji Anand Krishna – Retreat and Self-Empowerment in the heart of Bali
Anand Ashram in Ubud, located on the island of Bali, offers a place for self-contemplation and retreat. In this place of true bliss, yoga is not only physical exercise, but a holistic pathway to go beyond the mind. 
There´s a fixed schedule for morning and evening meditation, the Agnihotra fire ceremonies and the asanas on a daily basis.
Spiritual dialogues (satsang) and Bhajan (Devotional singing) with Guruji Anand Krishna are offered on a weekly basis.

Individual meditations can be additionally scheduled. The temple of the great mother houses sculptures of Durga, Kali and other Hindu deities, but also of Mother Mary and Tara. A sign of oneness: There is no discrimination here.
Anand Ashram and Guruji Anand Krishna are radiating genuine love and true bliss.
Meeting Guruji in Ubud filled my heart with love and was a truly guided and special event on my personal life quest.
Contact
Websites:
https://www.ubudashram.org/
https://www.anandkrishna.org/
Email: info@ubudashram.org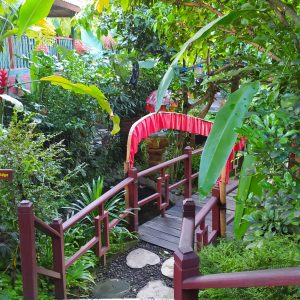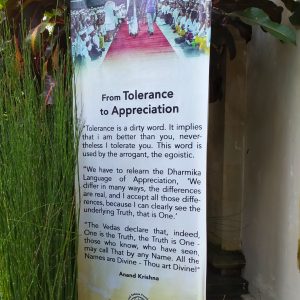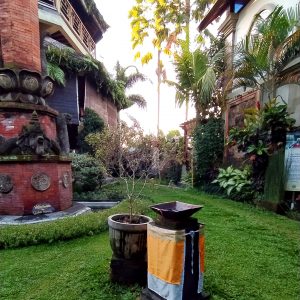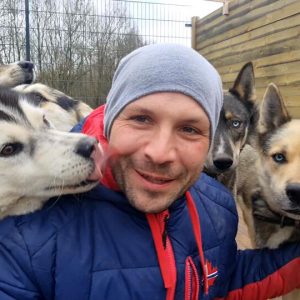 Lauft meine kleinen Wölfe - "Wolfsman" Mario, husky hiking tours & more
Mario calls his huskies "little wolves".
Joining him and his pack on a tour, you can step in to a completely different, more natural world.
Mario doesn´t just "have" dogs – he´s living and working with them in a natural way – like it was back then thousands of years ago.
Participants of his husky hiking tours and sleigh rides can experience the different facets of the dogs´ personality: Their natural calmness, the bursting energy, strength and the friendly nature of the "little wolves".
Mario lives his purpose and passion. He loves passing his knowledge and experience about the origin and nature of huskies to interested people.
Mario's guests are invited to become part of his "wolf pack" and let this new experience sink in.
Meeting the little wolves reactivates a forgotten, natural form of community life.
You can easily get touched by Mario and his little wolves – on a physical, mental and spiritual level.
Contact
Website: https://www.lauft-meine-kleinen-woelfe.de
Email: marioosti@t-online.de
Phone: +49 151 – 15 590 959